Purity Ring Put An Electro-Pop Spin On Lady Gaga's 'Applause (Remix)'
And we transformed her into a male, her male character, Jo. And it was incredible It was so spontaneous and very theater. It was amazing. All in a days work! *flips hair* Nicola Formichetti puts his paws up during an interview with Show Studio. Photo: Show Studio Formichetti stepped away from Gagas day-to-day in July to pursue other projects, but he still credits her as being the living, breathing embodiment of his fashion dream. (Dittos all around.) I just kind of went [into working with Gaga] without knowing what I was getting into, and it was kind of like a crazy rollercoaster It was the first time that I saw my fantasy creation alive, walking down the street. And that was super exciting and she took it to a whole other level. IMHO, Gagaloo took fashion into a whole other UNIVERSE, because honestlywell, the proof is in the pudding Meat Dress . But Formichetti isn't finished watching his dreams become reality, and he hasnt written off the idea of dressing another person who can become his living fantasy again, either. For now though, hes content as the Artistic Director of Diesel , where hes been busy with a capsule collection (out November 1st) and taking the past and modernizing it by pulling talent from young creatives on Tumblr and Instagram. From here on out, the possibilities are endless, because SRSLY, who needs a resume when you've got the HMIC (that's Head Monster in Charge) as a reference? "You know, all the people that I know, that I admire we just do whatever we need to do, Formichetti says. So, well just keep doing it.
They say that opposites attract. And while that's true in love, it's often even better in music. The coming together of two artists with almost nothing in common can make for some truly surprising results. ( Elvis Costello and The Roots , anyone?) That in mind, you'd be hard-pressed to find two actsaesthetically farther apart than Lady Gaga and electronic music duo Purity Ring , but the latter's remix of " Applause " gives us a taste of what a (somewhat) more insular Gaga might sound like. Listen to Lady Gaga's "Applause" (Purity Ring remix) after the jump. Purity Ring, who we tapped as one of our favorite breakthrough artists of 2012 , are as shrinkingly demure in sound and as inwardly reflective in lyrical content as Gaga is outwardly brash and bold. They're both, however, delightfully weird. (Check out Purity Ring's "Fine Shrine" for exhibit A.) The remix here, which is set to appear on Gaga's forthcoming Applause Remix EP (dropping Oct. 1), meets somewhere in the middle. Purity Ring strips out "Applause"'s central pop-house synth riff, slows down the pace, and bends and folds the propulsive vocal inwards on itself in a clipping repetition that sounds like it might've come from Purity Ring's Shrines album. Curiously, there's also an aggressive bro-step break down toward the end. In all, Purity Ring's "Applause" is a nice diversion, and it's always fun to see how different artists approach a song from their own skewed perspectives, but in this case we'll probably still stick to Gaga's original and Purity Ring's own brittle ice flowers of heartbreak.
What Lady Gaga can teach you about being the best at work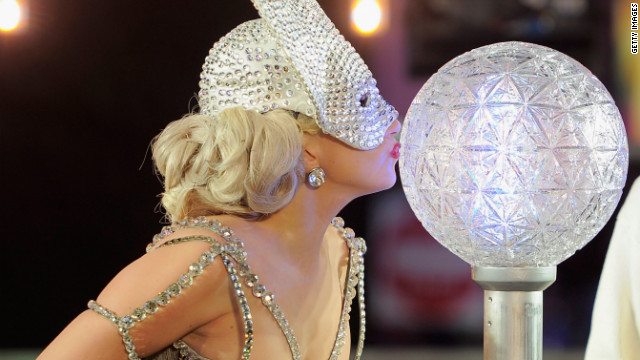 "I wanted to create a fragrance that somebody who makes fragrances says, 'Well, how did they do that?' " Gaga explained to Vogue magazine. Gaga presented her idea to the executives from Coty Beauty. The perfume, to be called Fame, must be black in the bottle, but when sprayed, become clear. Coty balked. It had never been done. But they decided to give it a try, and a few months later, their R&D scientists came through. They invented an opaque-to-clear perfume technology that is now patent pending. She is really pushing boundaries." What's your equivalent of Lady Gaga's impossible perfume? Embrace those daring and innovative ideas. You never know, they just might push everyone in a new direction or land you that dream job. Make an entrance The press, fans and television audiences watched, agape, as a supine Lady Gaga, encased in a translucent egg-like contraption, was carried by four scantily clad male models down the red carpet at the 2011 Grammy Awards. Gaga was to perform her single, "Born This Way," a song about her vision of transforming the culture into a kinder, braver world where everyone is valued. She captivated everyone's attention before the show in the egg, or "vessel," as the fashion houses Hussein Chalayan and the House of Mugler wanted it referred to. Gallery: What top leaders say about success Is there a dramatic way to introduce your next great idea or captivate your audience?